Webcam Ostseebad Trassenheide Strand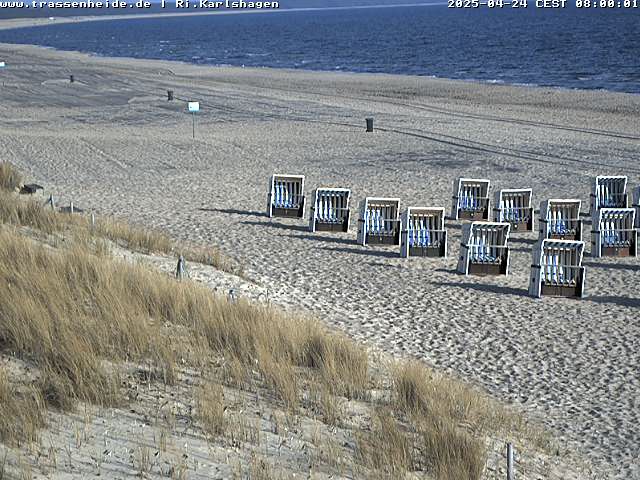 vergrößern
Webcam Ostseebad Trassenheide Strandpromenade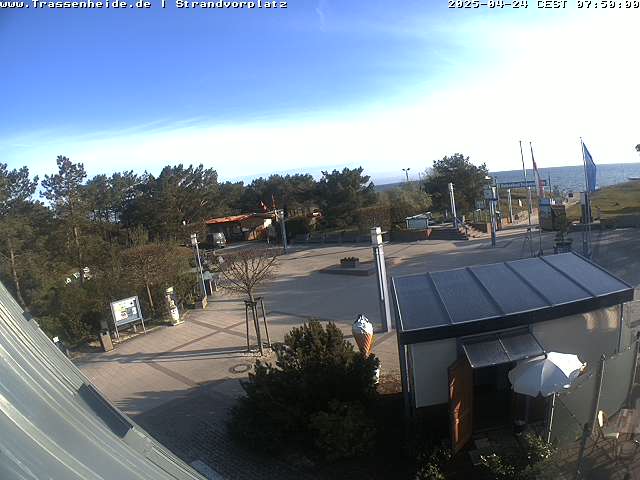 vergrößern
Kurverwaltung Trassenheide
Kurverwaltung
Strandstraße 36
17449 Trassenheide

Tel.: 03 83 71 / 20 928
Fax: 03 83 71 / 20 913
kontakt@trassenheide.de
Active Recreation
There is a great variety of things to do in your free-time in and around Seaside Resort Trassenheide.




The unique nature makes the Isle of Usedom a perfect location for extensive walks along the coastline and across the hinterland. No matter whether by foot, by bicycle or perhaps even on the back of a horse, you will get memorable impressions.

A so-called Naturlehrpfad Ostseeküste ("Baltic Nature Study Path") has a length of about 60 kilometres (about 37 miles). The green oak-leave on white background is the sign to look out for, as it guides you along the path. 75 info-panels provide information in German, English and Polish. More than twenty benches are there for you to rest on and look around.
| | | |
| --- | --- | --- |
| bicycle route and hiking trail | concert at a health spa | Nordic Walking |
| | | |
Equitation
---
Horse-riding enthusiasts will love Friesenhof. This newly built horseback-riding and leisure farm also features a restaurant and a country-style guest-house. Friesenhof provides the best up-to-date facilities, e.g. modern stables and a generous riding area, including a 60 x 20 metre indoor riding hall. Ten Frisian horses, which give the farm its name, are available for hire. Courses are offered for beginners, who may then test their newly acquired skills by riding on the beach or on designated paths. Last not least, a ride through forest and meadows in a horse-drawn carriage is a good opportunity to learn about land and people.
On the beach
---
Of course, activities and recreation at the beach are also very popular. Beach-volleyball tournaments take place for people of all age groups and everybody can join. The DLRG NIVEA Beach Party, including a seal called Nobby, which tours Germany during summer, also guests in Trassenheide. Apart from sports, games and fun on a large festival ground, people – especially children – can also learn about "water" and water safety aspects.
Banana boats, katamarans, canoes, surfboards and other water sports gear can be hired directly at the beach.
| | | |
| --- | --- | --- |
| Wild Life Usedom | Beachclub | Upside-Down House |
| | | |
Upside-Down House

---
On September 4, 2008 an upside-down house was built as a source of tourism. The architects, Polish partners Klaudiusz Golos and Sebastian Mikiciuk designed the house as part of the project 'The World Upside Down' that should allow visitors a different view of every day items. Since the whole interior is upside-down and can disorient some, the house will be used purely as an exhibit.
Playground "Usedom-Park"
---
For those who seek fun and adventure for the whole family, the Usedom-Park might be an option. Open daily from 10:00 AM to 9:00 PM, it tenders a miniature railway, a haunted house and bizarre bicycles.
| | | |
| --- | --- | --- |
| playground "Usedom-Park" | beach holiday | adventure on the playground |
| | | |